This spring we are delighted that two longtime members of our community have said yes to serving in leadership roles at Trinity School. Congratulations to Dennis Staffelbach, our new head of school, and Patrick Kottkamp, our new executive director.
Welcome Dennis Staffelbach, Head of School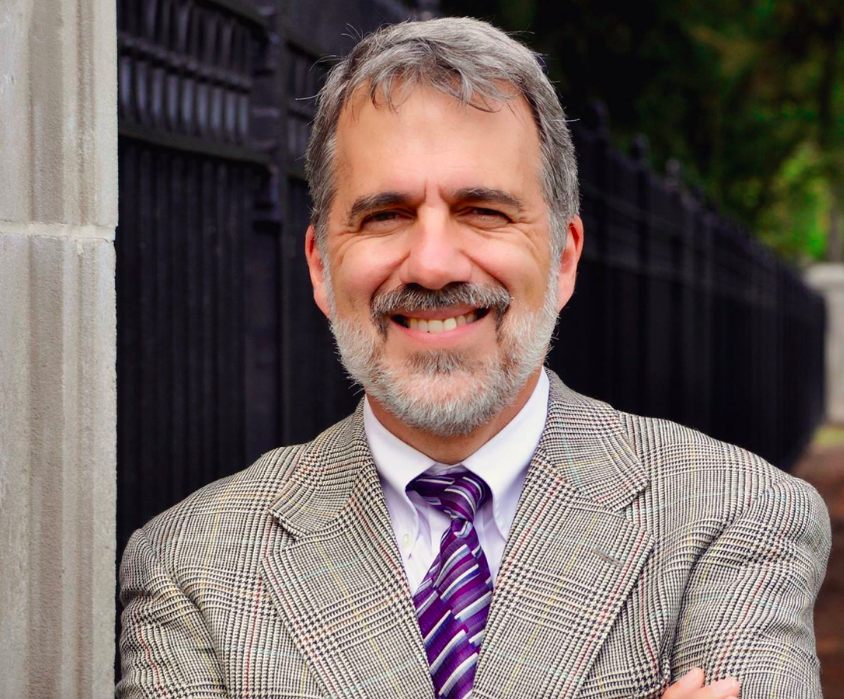 After a lengthy and fruitful search process, we are pleased to announce that Mr. Dennis Staffelbach has been appointed to serve as the next head of school at Trinity School at Greenlawn.
Mr. Staffelbach received a Bachelor of Arts degree in history from University of Hawai'i in 1980. He then moved to South Bend, Indiana, where he received a Master of Arts in that field from the University of Notre Dame in 1982. Mr. Staffelbach first taught at Trinity School at Greenlawn from 1983-1986 before temporarily leaving to pursue a law degree at the University of Notre Dame's law school.
After receiving his Juris Doctor, Mr. Staffelbach worked as the Assistant Attorney General for the State of Arizona's criminal division. He also did considerable legal work in the pro-life and anti-pornography arenas during the late 80's and early 90's. In 1993 he returned to teach at Trinity School at Greenlawn, where he has been serving since.
Mr. Staffelbach said of this new opportunity, "After 32 years of teaching at Trinity School, I am more excited than ever to help carry on the vital mission of our school. I am looking forward to collaborating with my colleagues and Trinity School parents in creating a learning environment that is both challenging and compassionate, marked by a culture of academic rigor and intellectual freedom, one where students are invited to become lifelong learners and builders of God's kingdom."
He and his wife Alice will have been married for 35 years come July and have seven children. Their five boys all graduated from Trinity School at Greenlawn: Thomas ('06), Peter ('08), Andrew ('10), Matthew ('12) and Luke ('16). Their two daughters, Marissa and Liana, are members of the current eighth grade class.
Mr. Stafflebach has been appointed to a six year term by Mr. Jon Balsbaugh, president of Trinity Schools. "I can still remember the first time I sat in on Mr. Staffelbach's tenth grade humane letters seminar," Mr. Balsbaugh said. "I have seen a lot of teachers lead a seminar over the years, and I had rarely seen such a deft, seamless integration of the course material into a genuine community of learners. I have also witnessed first-hand Mr. Staffelbach's consistent loving care for the students under his direction. He will be an excellent leader of the community of learners, understand and work well with parents, and provide extraordinary care for the culture of the school."
Mr. Balsbaugh has been serving as interim head of school and Mr. Staffelbach as associate head this year, so the groundwork has already been laid for a smooth transition. Mr. Staffelbach's term as head of school officially begins June 15th, but he and Mr. Balsbaugh will be working closely together between now and then to build on our existing tradition, solidify new initiatives, and look to the future of Trinity School at Greenlawn. Congratulations to Mr. Staffelbach on the appointment.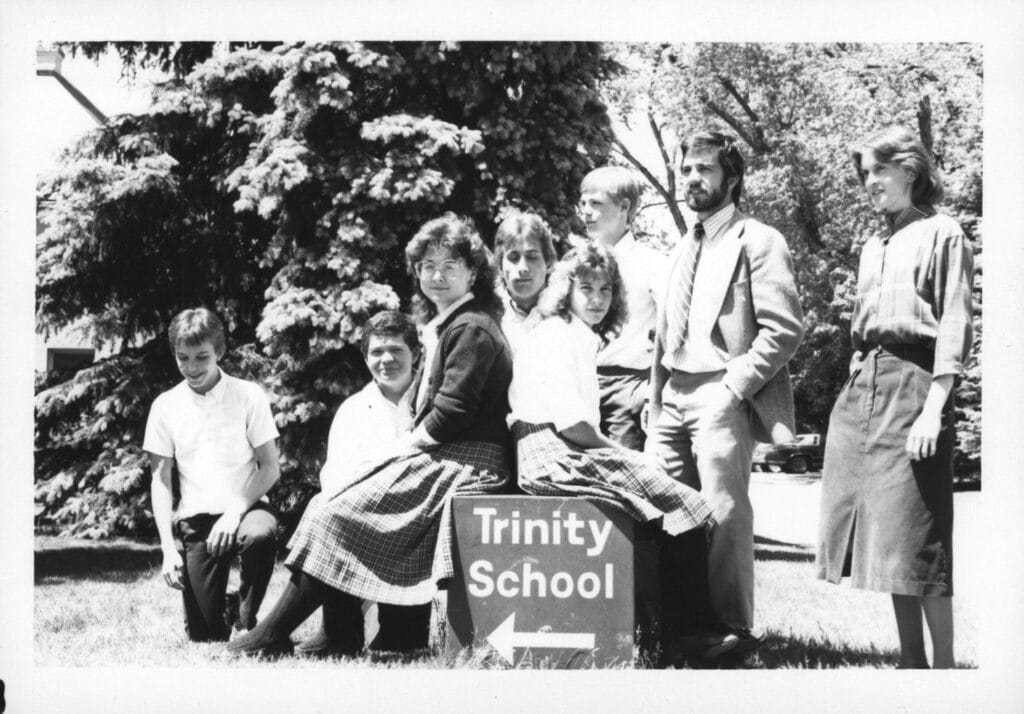 Welcome Mr. Patrick KottKamp, Executive Director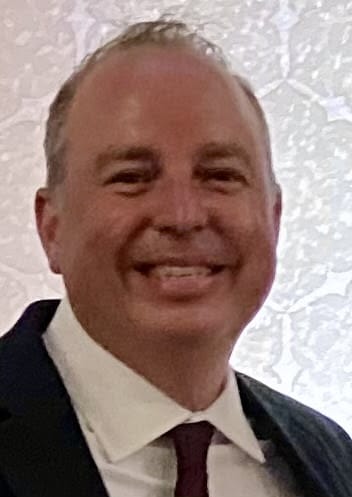 We are excited to announce the hiring of Mr. Patrick Kottkamp as the executive director of Trinity School at Greenlawn. The executive director's areas of responsibility include caring for the culture of the alumni, parents, donors, and corporate partners; coordinating the work of local admissions, development, marketing and communications, and business staff; and assuring that the work of filling and funding the school continues.
Patrick graduated from Trinity at Greenlawn in 1994 and after pursuing nursing and certificates in emergency medicine, joined the South Bend Fire Department in 2000. He served as a paramedic for 16 years and a Captain of Engine 3, located at the corner of Greenlawn and McKinley, for 10 years. During that time he served 8 years as the Political Action Committee Chairman for South Bend Firefighters' Local 362 and two years as the Union's President. Throughout his career, his greatest joys are the relationships and brotherhood he developed with the women and men of the fire department, and the opportunity to love and serve the residents he interacted with.
Mr. Jon Balsbaugh, president of Trinity Schools, said of Patrick in this role: "We couldn't be more excited to have Patrick join us in this work. As a Trinity School alumnus and parent, he brings a wealth of experience and a deep understanding of our tradition. His forward thinking vision and commitment to see Trinity School grow and develop will make us a better school."
Patrick has a 40-year history with Trinity School at Greenlawn. His sister Kathy ('85) was in Trinity's first graduating class and paved the way for the rest of the siblings to follow: Mike ('87), Helen ('88), and Stephen (2003). Patrick married Rebekah Sanford ('95) in 1999 after reconnecting at a Trinity Alumni Christmas Party. They have six children, including two Trinity graduates, Gabriel ('19) and Teresa ('20). Currently attending Trinity are Nicholas, a senior; Peter, a sophomore; and Abigail, an eighth grader. Their youngest children, Sam and Ian, are in the third grade at St. Joseph Grade School in South Bend.
"I'm humbled and grateful to have been given this opportunity to assist Trinity School in the mission to guide our students in their awakening in the pursuit of Truth, Goodness, and Beauty. My love and enthusiasm for Trinity School has continued to grow over the last 28 years. It is difficult to properly express my joy that part of my new career/mission is to tell the whole world about the gift of this unique experience of education that Dr. Kerry Koller and other founders created for us 40 years ago. To my core, I believe this world is better off with more Trinity graduates in it. I look forward to working with Dennis Stafflebach and our staff to create more opportunities for the Trinity family of alumni, parents, faculty, and supporters to come together to continue to strengthen our relationships one to another through our shared experiences of this gift of education and human enrichment. And let me add, I look forward to seeing you all at some great parties."
Congratulations to Patrick!