For the second time in recent years, Irish Realty is launching a fundraiser to support Trinity School at Greenlawn. Some members of our school community may remember the Raise Trinity campaign which took place in 2019, in which all proceeds from the sale of a new construction home were donated to Trinity School for scholarships and improvements to the Trinity School Athletic Center. Now, Irish Realty has generously placed another home on the market and is planning to donate all proceeds from the sale of the home to Trinity School once again.
We want to extend the warmest gratitude to Steve and Jean Cooreman of Irish Realty for their generous support of this initiative, as well as Steve and Vanessa Smith, of Irish Realty and Flourish Interiors, who are both Trinity School alumni, as well as current Trinity School parents. Thank you, all, for demonstrating your love and enthusiasm for the mission of Trinity School in this tangible way!
Take a look at this beautiful, newly built South Bend home at 26963 N Marshall Drive, which is currently on the market. Share widely, and be sure to mention that the sale of the home will directly benefit Trinity School at Greenlawn.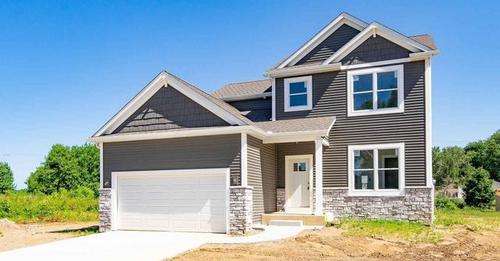 26963 N Marshall Dr Lot 88A, South Bend, IN 46628 | realtor.com®