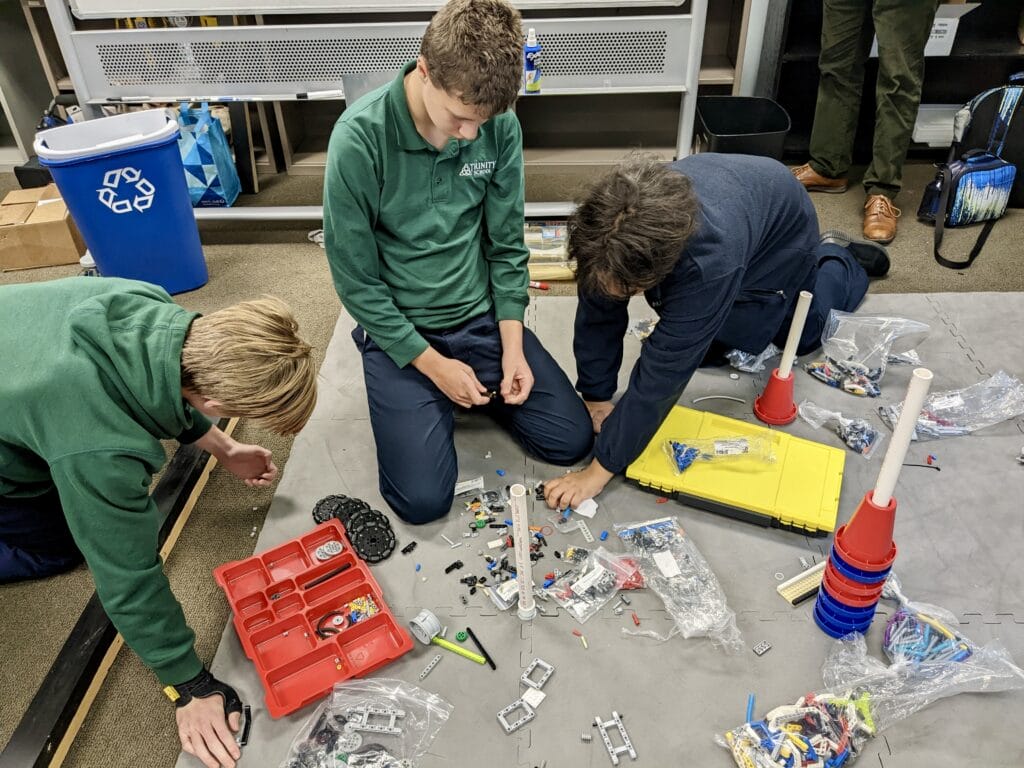 Robotics is gaining some exciting momentum this year under the leadership of Justus Hibshman, our new coach, and its faculty sponsor Dr. David Schenk. Here is an update from Mr. Hibshman about how the Robotics Club is doing so far this year.
"Our team began building a robot shortly after the season's challenge was released in September. Although some key components were on backorder for a time (a lift assembly and the robot brain), the parts were delivered just in time to make our robot tournament-ready. Our first competition took place in December and the Trinity School team won two out of five of its matches. This first competition sparked a lot of energy and intensity among our team and students began working harder at optimizing their robot.
In February we finished our regular season matches, winning seven out of fifteen matches with some close losses. Thanks to the team's overall performance, as well as strategizing and good negotiating, we were chosen to be one of eight teams in the playoffs (out of seventeen in our league). Our two-team playoffs' alliance promptly lost to the alliance that went on to win the whole tournament.
Our team had fun this season and learned a lot! We've now begun planning some off-season operations."
We look forward to seeing what will come next for Robotics Club!